(H)earth-an exploration of textures of the earth
(H)earth-a little about my solo exhibition currently up at Ground Art Caffe
I've been lucky enough to have had the opportunity to have a solo show at the gorgeous Ground Art Caffe! Having a show feels so surreal, especially after the last few years we've all had. I wanted to share a little about it here.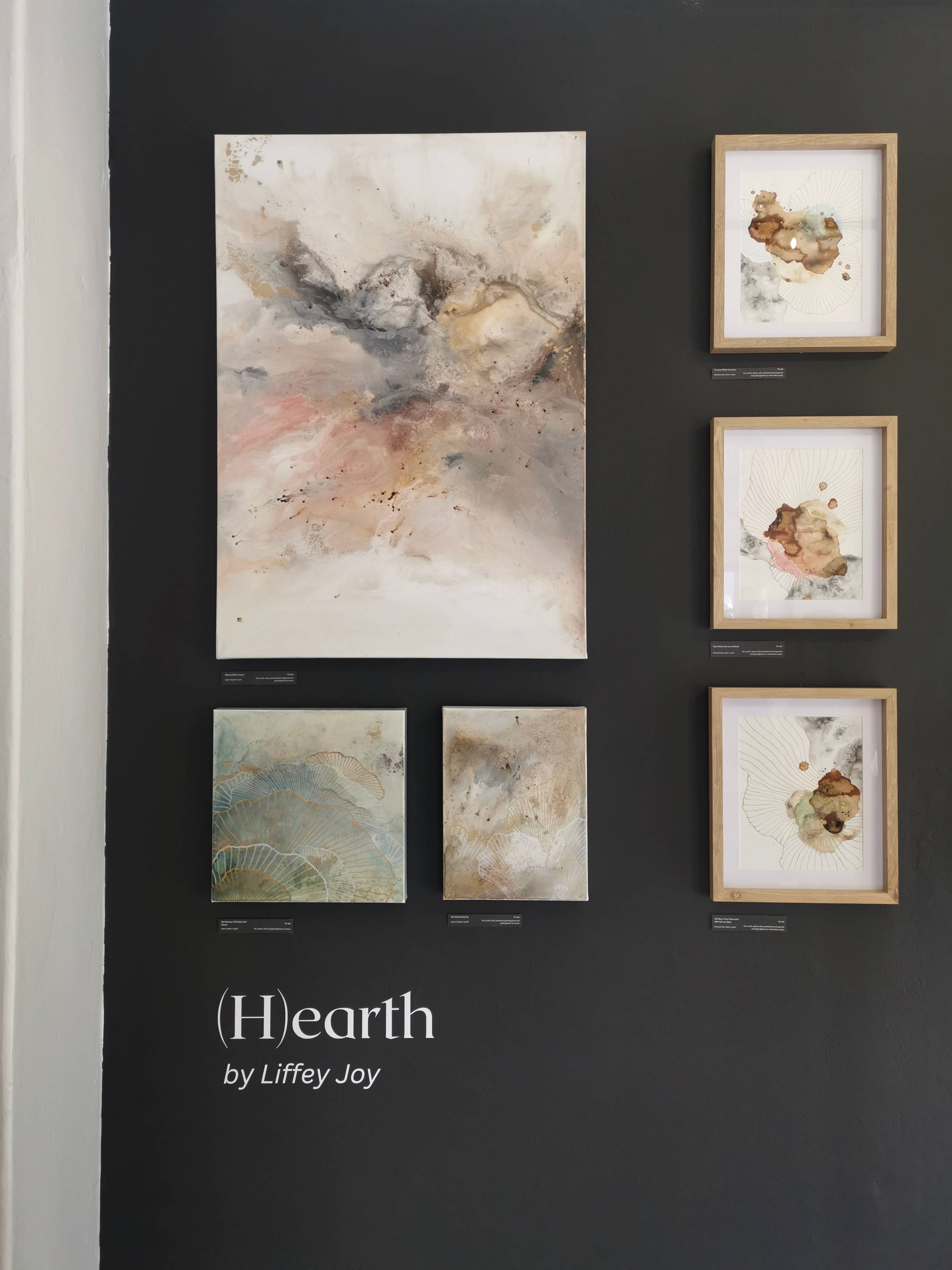 I knew going into planning the show that I wanted it to be an exploration of natural textures. I had planned a whole exhibition that was about 50% ceramics but load-shedding quickly changed that plan. In a way I'm glad it did as, in the end, all the works ended up becoming much gentler and freer as I wasn't able to stick the initial plan so rigidly. Each piece grew organically from the last and, even though they're all quite different, I think you can see how they all play together in the realm of looking at different textures from the earth. I also wanted there to be a sense of softness and comfort overall as being in nature in general is the one thing that can quiet my ever-busy mind.
If you're looking for something a little more formal here's the official blurb!
"When I think of calm and comfort I think of nature. Of the smell of leaves in a forest, or the sound of wind running through tall grass. Of sunlight on waves and the smell of salt in the air. (H)earth is an exploration of these feelings using a mix of paints, stains and textures. 

Each artwork is an experimentation of materials in an effort to create organic marks that mimic occurrences in nature. They are a homage to the colours, patterns and textures of the earth and sky. Each places an importance on embracing the unknown as, even though each work is planned, the way each material reacts with another will result in a different outcome every time.

(H)earth is a hopeful look at the world around us that is constantly growing and changing. It is a reminder that new and wonderful things are being created around us all the time and that there can be beauty in the smallest of things.  Each artwork is also about letting go of control and letting yourself be a little bit freer in a world we are sometimes too busy to appreciate."
If you'd like to see the show it's up until the 5th April 2023! Ground Art Caffe can be found at 160 Strand Street. I would definitely advise staying for a delicious coffee and some food while you're there. I'm planning a trip back soon to restock artworks (the show is ever changing so if you've seen it once it will be different the next time you do) and to have a little snack while I'm there.